DO YOU WANT TO WORK IN A HOSPITAL?
WITH OUR CNA EKG BUNDLE WE NOT ONLY TRAIN YOU AS A CNA
BUT AS A NATIONALLY CERTIFIED ECG TECHNICIAN.
WE ONLY ACCEPT 15 STUDENTS PER CLASS TO GIVE YOU THE BEST EDUCATION.
HURRY AND SAVE YOUR SEAT NOW.
Save $100 Off Our Normal EKG Price When You Choose Our CNA EKG Bundle.
Tuition Only $1900
Our All-inclusive Training program, will train you as a Certified Nurse Assistant (CNA) and Electrocardiogram Technician (ECG).
This bundle, is ideal for people who aspire to work in the Hospital setting.
Hospitals want to hire people who can do ECG'S, and have a CNA license!
When you have more than one license, or certification, you become more useful, since they can use you in more than one area of the hospital.
And that Means More Money! ECG Technicians Earn On Average $25 Per Hour.
We give you 3 different CNA schedules to choose from:
A 29 day weekday program, that is Monday-Friday from 8am-2:30pm.
A 44 day evening program, that is Monday-Friday from 4pm-8pm.
And a 22 day Weekend program, that is Saturday and Sunday, from 7am-3:30pm.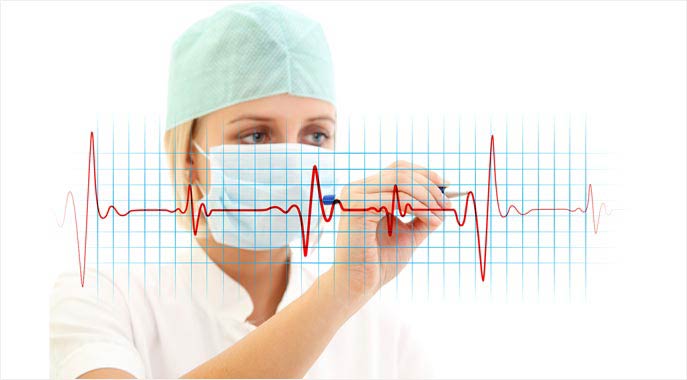 Our 10 Day 84 Hour Online EKG program in San Diego teaches the skills needed to gain employment as an ECG/EKG Technician or Telemetry Technician.
The objective of the EKG Technician Training Program is to provide graduates with the skills and knowledge that will enable them to qualify as an ECG/EKG Technician or Telemetry Technician in a medical facility, physician office, clinic, or rehabilitation center.
Students are prepared to take national certification exams upon completion of this extremely comprehensive EKG training course.
Our Programs Are Approved By: