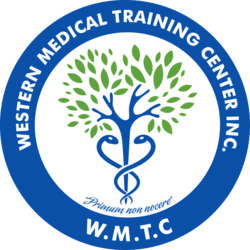 Are You Looking For a CNA Program With a CHHA Program Included? Kickstart Your New CNA Career in 44 days or Less with our Inexpensive CNA HHA Bundle Programs.
We Only Accept 15 Students Per Class And Our Programs FIll Up Fast!
REGISTRATION ONLY $100

Save your seat for only $100

CHHA INCLUDED

You Get Our 5 Day CHHA Training That Will Get You a License to work at a Patients Home Plus 26 Continued Education Units (CEU's) to Renew Your CNA License

TUITION ONLY $1800

Only Pay $1800 In Tuition for our January 2019 CNA HHA Bundled Programs. All Your Materials Are Included Except your Physical, TB, Flu Shot And State Exam.

AFFORDABLE PAYMENT PLANS

We have affordable tuition payment plans for each schedule to fit your budget
GAIT BELT AND 2 SETS OF SCRUBS

When you enroll you will get a Gait Belt,2 sets of scrubs,AHA BLS CPR Certification and Tote Bag

BOOK AND WORKBOOK

Included in your tuition is your workbook and you get a CNA Book but it is borrowed and must be returned by the end of the CNA class

3 CNA CLASSES TO CHOOSE FROM

We offer 3 different CNA classes to fit your schedule.

29 Day Weekday Class 8 am – 2:30 pm

44 Day Evening Class 4 pm – 8 pm

22 Day Weekend Class 7 am – 3:30 pm
CNA HHA BUNDLED PROGRAMS
Our students graduate with the skills and knowledge necessary to obtain a rewarding career in the healthcare field.
Our HHA Program is held on the weekends From 7 am – 3:30 pm and consists of 2 1/2 Days of theory and 2 1/2 Days of Clinicals.
You Must Have a Valid CNA License Before Taking This Program.
CERTIFICATE / DIPLOMA
If you are interested in becoming a Certified Nurse Assistant WMTC can help you. We offer a comprehensive training program that will prepare you for your California State certification exam and employment as a nursing assistant in Long-Term Care Facilities, Acute Care, and Home Care settings.
Nursing Assistant Training Program in San Diego
In just 6 to 12 weeks depending on the schedule chosen, the educational team at Western Medical Training Center can get you ready to become a nursing assistant. Our fast-paced program includes 60 hours of theory, 10 hours of lab and 104 hours of clinical work scheduled at local nursing facilities. Students must complete the required hours and maintain a 75% or greater in theory to pass the program.
What is a Nursing Assistant?
A nursing assistant, also known as a CNA (Certified Nursing Assistant), are individuals responsible for the general care for patients at a variety of different locations, including Hospitals, personal homes, Assisted Living Homes, Nursing Homes, Adult Day Care Centers and Hospice Registry's.
What Does a Nursing Assistant Do?
The duties of a nursing assistant will vary depending on the patient, but some general responsibilities include recording patient's vital signs (i.e. heart rate and blood pressure), helping them in and out of bed, and assisting with feeding and personal hygiene. A nursing assistant may also help doctors and nurses during medical procedures.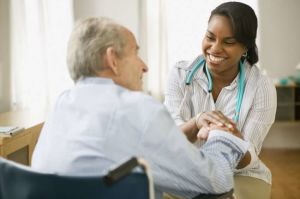 What is a Home Health Aide?
A home health aide works in the home of a disabled, convalescent or elderly person to provide services such as giving medication, checking vital signs, changing bandages, giving massages and helping with medical equipment.
What Does a Home Health Aide Do?
Home health aides offer a variety of assistance to people with special needs, including those who are chronically ill, disabled or cognitively impaired. They also care for seniors in need of assistance. Depending on the particular job, the responsibilities of home health aides include everything from helping clients with personal hygiene tasks and checking vital signs to shopping, light housekeeping, and arranging for transportation
What is the Emphasis of the Program
The Nursing Assistant Program at Western Medical Training Center emphasizes safety principles, infection control, and methods for providing physical care as well as emotional and social support to patients.
California Department of Public Health Approved CNA & HHA Programs
At Western Medical Training Center we pride ourselves on only offering the highest level of instruction and care for our students. We have had the honor of educating our community  since 2010. This level of excellence has led to the Nursing Assistant Training Program and the Certified Home Health Aide Program at Western Medical Training Center receiving an approval from the California Department of Public Health (CDPH).
California Nursing Assistant Certification Exam Prep
Upon successful completion of the course, students will be eligible for the State of California Nursing Assistant Certification Examination. The California Nursing Assistant Certification Exam consists of two sections, a written exam and a clinical skills test. You need to pass both sections with scores over 70% in order to earn CNA certification.
BECOME A NURSING ASSISTANT IN SAN DIEGO TODAY!
If you are interested in becoming a nursing assistant, WMTC can help. We specialize in quickly and efficiently training individuals in San Diego with all of the skills they need to become a nursing assistant. If you are interested in learning more about the WMTC Nursing Assistant Training Program, please contact us to inquire about current class dates, times, and clinical site availability. Give us a call at 619-241-9931
Please note the State application for certification requires fingerprinting and a background check. Applicants who have been convicted of a criminal offense may not be eligible for certification.
PLEASE CONTACT US SO WE CAN ASSIST YOU IN A BACKGROUND CLEARANCE BEFORE YOU SIGN UP FOR A COURSE.
Accreditation & Financial Aid
 Accreditation and Approvals
Western Medical Training Center is a private school with exemption status through the Department of Consumer Affairs Bureau for Private and Postsecondary Education (BPPE).  Western Medical Training Center's programs are approved by the State of California Department of Public Health (CDPH) Licensing and Certification Program, Aide and Technician Certification Section (ATCS) & Board of Registered Nursing.
How are you able to offer shorter programs and less tuition cost than other schools with similar programs?
It's simple, our students are motivated learners and our fast-paced program can be accomplished with hard work.  Students pay for our program, then, they show up prepared and ready to learn.
Western Medical Training Center invests most its training on job skills.  Our program is designed to train job skills and not much time on life skills such as time management and attendance. Although many of our students are currently in a degree program or are pursuing our training to prepare for an advanced professional degree, we also have had several students come out of high school and perform well upon completion of the program.

Western Medical Training Center students must take their training seriously by being prepared and attending class sessions every day and on time.  Every student must be able to demonstrate and perform all competencies and this can be achieved through preparation and practical training in our lab while being guided by skilled professionals.  No students are left behind.  If students need refresher training or more support, they are always welcomed to sit in on other class schedules or come and practice skills anytime within business hours.

Longer programs must train for a minimum number of hours which equal approximately 8 – 9 months in length to have access to government financial aid programs.

Longer programs are also geared towards teaching "life" skills.  Longer programs help ensure these students are learning the basic functions of working at a job such as, time management, showing up to work on time, professional dress, use of proper language, etc.  These habits take longer than 12 weeks to develop.

Employers ultimately care about Certified Nursing Assistants, EKG Technicians and Pharmacy Technicians,  being proficient, reliable, customer service oriented, and ability to perform core competencies regardless of the length of the program.  Our employers have been pleased with our graduates and in turn they hire many of our students contingent on them passing their state exam.
How are we able to charge less tuition than other schools?
Our students require less support in professional development and skills. As a result, we require less staff, less time training on life skills, and most of the training is focused on performing functions in their trade. (Also see answers to question on accreditation)
We don't participate in Title IV federal financial aid programs, hence, our programs are shorter focus mainly on skills. (Schools participating in Title IV federal financial aid programs (FAFSA) are required to offer longer programs in order to receive aid.  In addition, many vocational schools (depending on their status as a non-profit or for-profit) are required to meet a minimum of 10% of their tuition revenue as non-government aid (90/10 rule mandated by the Department of Education).  As an example, an 8 month program with access to financial aid and tuition of $18,000 will receive a maximum of approximately up to $15,500 in financial aid from the government for qualified students.  The remaining balance must be paid out of pocket by the student or through a private lender.)

Western Medical Training Center's training delivers all the skills and knowledge necessary in 12 weeks or less.  With committed students they can achieve the skills necessary for employment and don't require extra staff and time to teach basic life skills.

Since we are not seeking government aid, we do not require 8 – 9 months of training. We require less staff and hours on training basic life skills and invest the majority of our team's efforts on career skills. We also occupy very little space for offices. With these efficiencies we're able to pass savings on to our students.