SELF PACED PROGRAM
Take Our 54 Hour
Online Pharmacology Course
Our 54 Hour Online Pharmacology Course is designed to provide an in-depth overview of pharmacology concepts and practice application for entry-level nurses.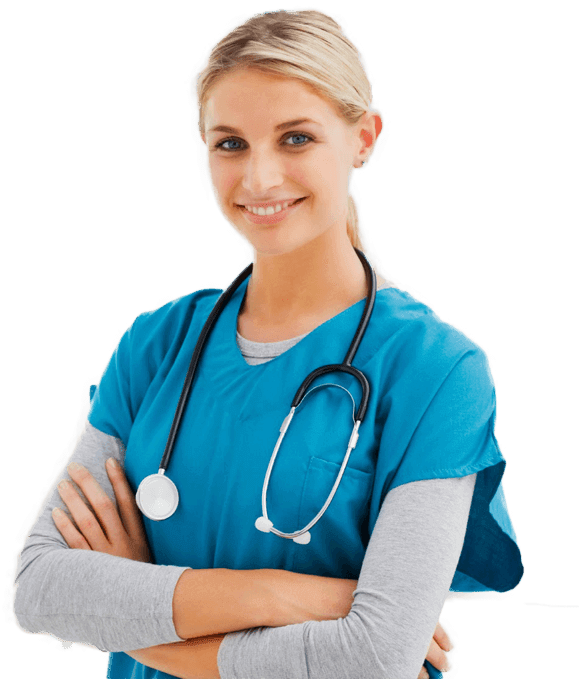 Who is This Program For?
1. VN/RN students who needs a Pharmacology course to take the NCLEX-PN based on the equivalency method.
2.Foreign RN graduates who are required to take a Pharmacology course to be eligible for NCLEX PN in the state of CA.
3.CNA/MA/EMT who meets the experience requirement set by CA BVNPT under method 3
Before You Proceed CHECK WITH YOUR B.O.N
Each state sets its own set of rules for challenging the board and taking the NCLEX-PN,
without completing the LPN coursework.

Most Likely, This Program Will Not Meet The Requirements for Your State
UNLESS you live in California.

Contact your state's board of nursing to see if they allow anyone to challenge their requirements.
You will have to document everything you claim, if you want your challenge to succeed.
TUITION = $300 ALL MATERIALS INCLUDED
H
ow is Your Pharmacology Curriculum?
Our 54 Hour Online Pharmacology Course is designed to provide an in-depth overview of pharmacology concepts and practice application for entry-level nurses.
Contents include principles of medication preparation and administration, dosage calculation, and commonly used medications and their actions, delivered through an online course.
Start by gaining a basic understanding of therapeutic and adverse effects, in addition to the basic operation of the nervous system.
Next, review several body systems and the conditions that affect them, including the nervous system and psychological disorders like epilepsy and Parkinson's disease, with particular reference to the use of drugs to treat these conditions.
Throughout the course, you will explore specific classes of drugs such as muscle relaxants, anesthetics and pain medication.
When you're finished with our 54 Hour Online Pharmacology Program, you'll come away with an appreciation of how drugs affect the body in intended and unintended ways.
Program Written to fully comply to California Code of Regulations Division 25 Article 4. Licenses § 2516(b)(2).
Here is What You Will Learn
Meet The Requirements
The only requirement that we need from students who signs up for our class is for them to understand that our 54 Hour Online Pharmacology Program is mainly used to meet the requirements for Method 3 equivalency method.
It does not confer any degree. The experience/education requirement will be your responsibility. Whether you meet the experience or still working on your experience does not affect your ability in taking the course.
You can sign up anytime for the class.
FAQ –

Most frequent questions and answers
CNA to LVN Method 3 – How To…
A 54 Hour Pharmacology Program is a requirement for the California Board of Vocational Nursing and Psychiatric Technicians (BVNPT) Method 3, CNA to LVN. The BVNPT Method 3 requires at least 51 months of paid bedside nursing experience including a minimum of each of the following:
– 48 months Medical/Surgical Nursing
– 6 weeks Maternity or Genitourinary Nursing
– 6 weeks Pediatric Nursing
– 54-hour Pharmacology Course

51 months paid experience of which:
48 months medical/surgical of which 40 months MUST be in a hospital on an inpatient ward (oncology, ICU, telemetry etc.) or a long term skilled facility.

A maximum 8 months may be gained in an outpatient such as clinic, ER, doctor's office, outpatient rehab, EMT, psychiatric. The Board wants the majority of the med/surg experience (18+ inpatient) to be in a hospital on an inpatient ward or long term skilled facility handling adults.
1.5 months (240 paid hours) pediatrics
1.5 months (240 paid hours) maternity or genitourinary

Maternity and pediatrics may be gained in any of the above settings including inpatient and outpatient and does not count toward the 8 month maximum in outpatient medical/surgical.
All hours must be within the previous 10 years and half must be within the previous 5 years.
If you have a CNA certificate, submit a copy with your application for 5.0 months of med/surg credit. No credit for home health, assisted living or residential care facilities, phlebotomy, or CEU type courses.

Upon satisfactory completion of the 54 Hour Online Pharmacology course AND meeting the required experience stated above, the student will be able to sit and challenge the Vocational Nursing licensing examination and become an LVN without going through a completion of a regular Vocational Nursing Program.