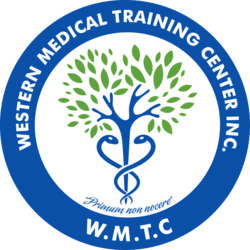 Looking For A Nursing School?
WE TRAIN OUR STUDENTS IN 22 DAYS TO BE CERTIFIED NURSING ASSISTANTS
SEE WHAT OUR STUDENTS HAVE TO SAY BELOW
REGISTRATION ONLY $100

Save your seat for only $100 AND that does come out of your tuition

FREE RNA CLASS

Get a Free RNA class worth $300 and the credits you earn go towards your CNA license renewal.

TUITION ONLY $1600

Enroll Before November 1st 2018 And Get Our CNA Class For Just $1600

Affordable Payment Plans

We have affordable tuition payment plans for each schedule to fit your budget
STETHOSCOPE,GAIT BELT AND 2 SETS OF SCRUBS

When you enroll you will get a stethoscope, Gait Belt,2 sets of scrubs,CPR Certification and  Tote Bag

BOOK AND WORKBOOK

Included in your tuition is your workbook and you get a CNA Book but it is borrowed and must be returned by the end of the CNA class

3 CNA CLASSES TO CHOOSE FROM

We offer 3 different CNA classes to fit your schedule.

29 Day Weekday Class 8 am – 2:30
44 Day Evening Class 4 pm – 8 pm
22 Day Weekend Class 7 am – 3:30 pm
I just graduated from the CNA Monday through Friday evening class and I completely satisfied. Thanks to my teacher Mrs Rahe I have not only successfully passed my state exam but I have taken some of her knowledge and wisdom. I have grown so much and learned so many things from this course. Thanks Dr. Farook and staff but most of all thank you Mrs. Rahe♡ I'll be seeing you soon for your HHA and RNA program!!
Great school, Great people, Great Instructors! I had a wonderful time at this school. It was a very positive experience I met great people and found my mentor. I definitely recommend this school for those of you who want to start or further your health care career!
I highly recommend this school, the instructors are very knowledgeable, the material is very easy to understand. They have different schedules: weekdays or weekends which is great for working people or adults with kids.I learned a lot in very little time and I was able to take a national exam.